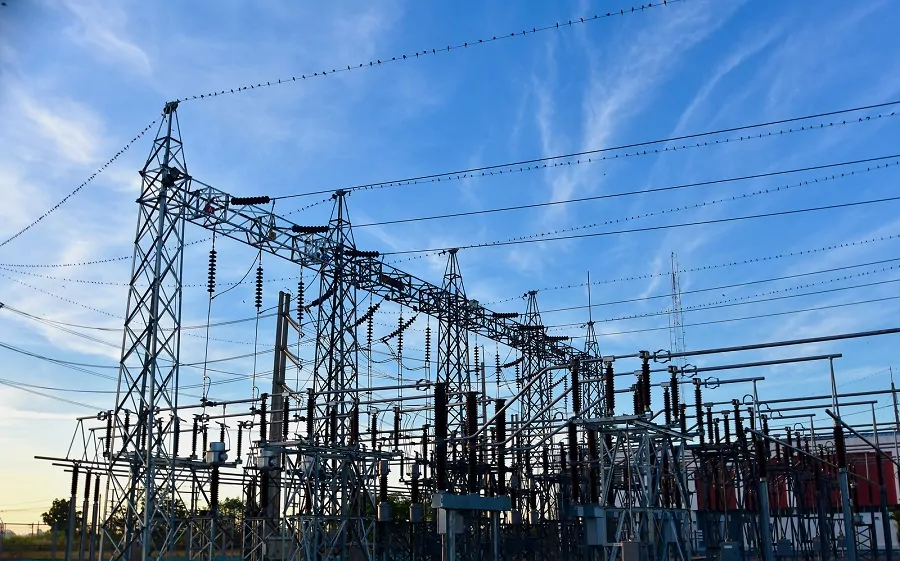 U.S. Accuses Russia of Hacking Power Grid
Will you have SUSTAINABLE Power When You Need It?
For the first time publicly, the United States accused the Russian government on March 15 of cyber attacks reaching back to 2016, or possibly earlier, that targeted the U.S. power grid and America's energy infrastructure.
A Department of Homeland Security and FBI alert published March 15, says Russian hackers penetrated U.S. critical infrastructure sectors, including energy, nuclear, water, aviation and manufacturing facilities.
The U.S. government alert claims that a "multi-stage intrusion campaign by Russian government cyber actors" targeted small commercial facilities" where they staged malware, conducted spear phishing, and gained remote access into energy sector networks."
According to recent media reports, U.S. officials view the attacks as a signal from Russia that it could disrupt our critical facilities in the event of a conflict.
Some security technology experts point to reliable evidence that Russian hackers have equipment and technology connected to the U.S. industrial control infrastructure that will allow them to shut down the power grid or severely sabotage the U.S. energy infrastructure whenever they choose.
What's your Emergency Backup Power Plan if the Power Grid goes down?
If the U.S. power grid system did go down, would you have access to EMERGENCY SUSTAINABLE power for critical items like your refrigerator and freezer, lights, phones, a computer, a microwave, and perhaps a television?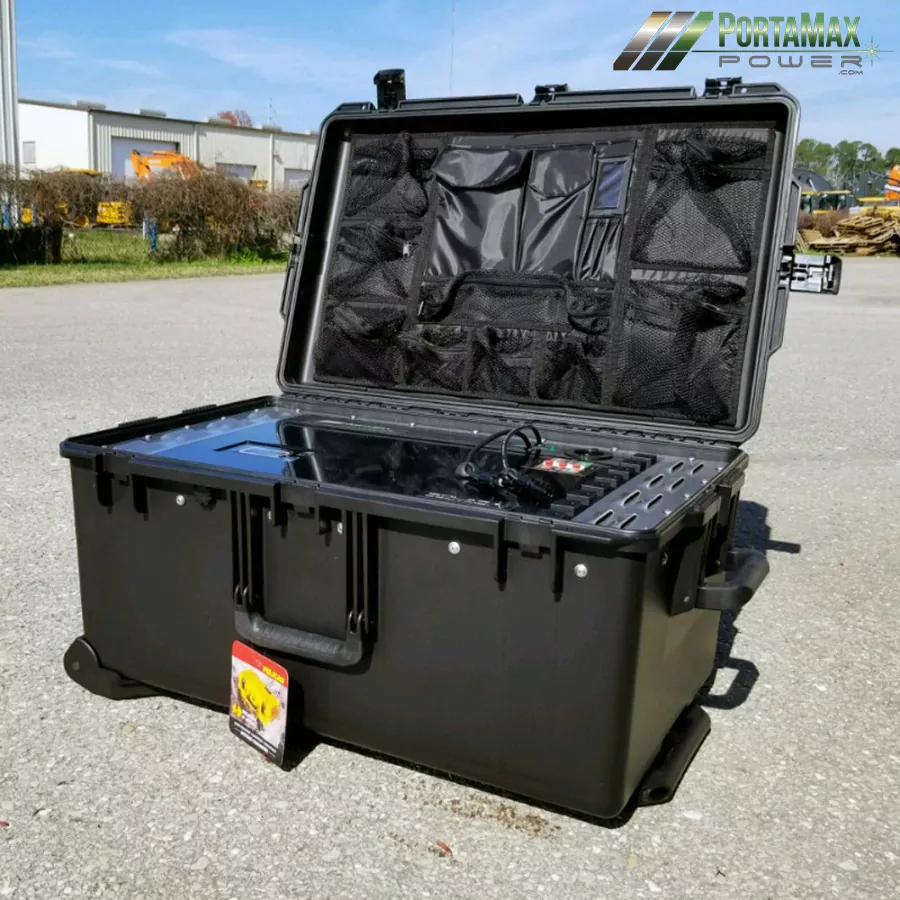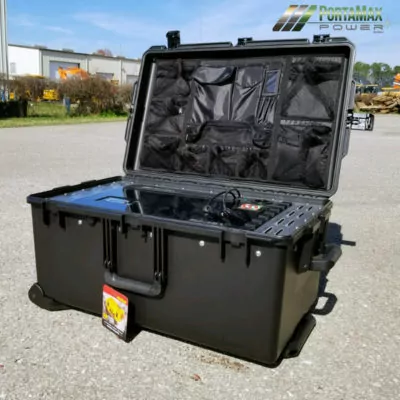 But maybe you already own a gasoline generator … Are you confident that it will start and continue to operate when you need it most?
If it does start, the noise and fumes can be unbearable and dangerous, so is it safe to operate around your family for an extended period?
Do you have enough fuel to last for days or even weeks? If the grid goes down, there may not be fuel available at all. Finding gas when travel is dangerous and chaotic, or the local stations are closed or sold out could be frustrating and next to impossible!
Or perhaps you live in a condominium or high-rise apartment where fossil fuel generators are not even an option.
Alternatives in the SUSTAINABLE portable power generator market have been few and far between – until now!
The Solar Sentinel 2400 – Portable, Safe, Silent and SUSTAINABLE!
The PortaMaxPower SOLAR SENTINEL is hands-down your emergency backup power solution – We're the only SUSTAINABLE solution in the portable solar generator market today.
In the event of a power grid shutdown, or for any emergency energy need, the Solar Sentinel is safe – no hazardous fumes – and silent, so it can operate safely inside, including condo's and apartments.
And it's simple and hassle-free to operate – with just the push of a button.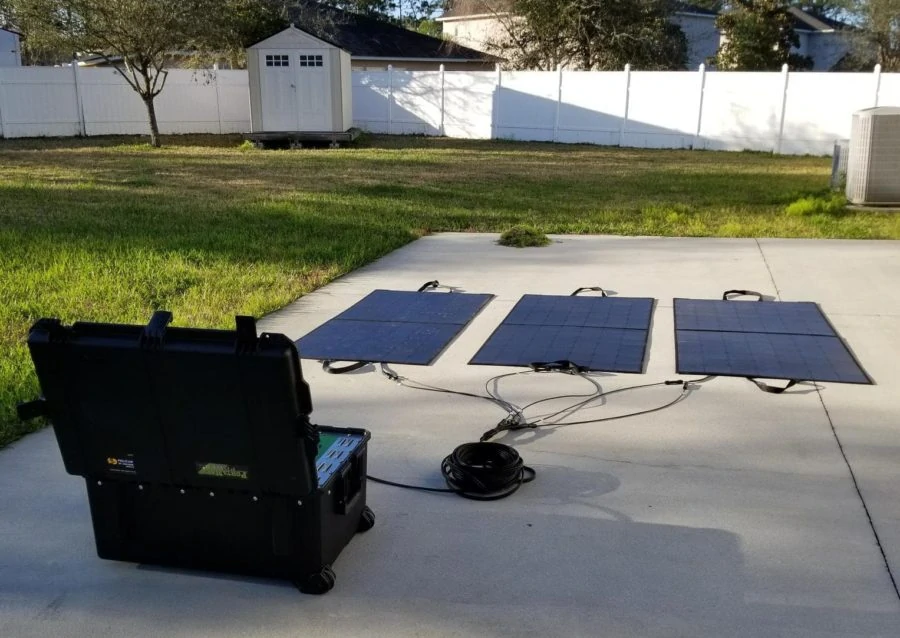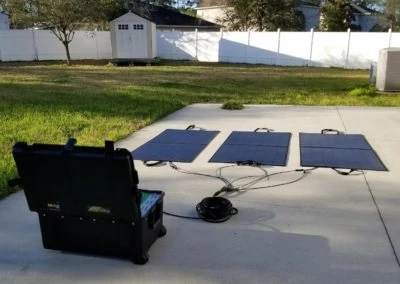 It's rugged, too. The electronics inside the Solar Sentinel are assembled on an aircraft-grade aluminum chassis, permanently shock-mounted in a watertight Pelican Storm case.
The Solar Sentinel is the only portable solar generator that is capable of fully recharging its battery with our powerful and industry-leading solar panels – while still in use – in less than a day.
Our competitors, taking days or even weeks to recharge, can't claim to be sustainable solar generators – they are just over-priced battery backup systems!
While no portable generator can entirely replace grid power for the typical household, the Solar Sentinel is more than capable of handling your emergency power needs when you need it the most.
For a quick comparison, check out the The Solar Sentinel 2400 vs. The Competition
For more details, visit our Website at PortaMaxPower.com and please address any questions or comments to our Customer Support Team – They'll be happy to help!
Don't wait until it's too late! Prepare NOW for when you really need emergency SUSTAINABLE power!
Order your SOLAR SENTINEL 2400 today!