Home of the Solar Sentinel 2400, the first truly SUSTAINABLE Portable Solar Generator
There are countless portable solar generators on the market today, but few (if any) have the capacity to provide sustainable solar power, day-in and day-out, in real world conditions. Our state-of-the-art and flagship product, the PortaMaxPower™ Solar Sentinel 2400™, silently delivers the renewable and sustainable power you need, on or off-the-grid – for as long as you need it – safely and with no dangerous fumes.
The Solar Sentinel 2400 is a portable solar generator that features a proprietary hybrid inverter and charger design capable of multiple charging options. Permanently shock-mounted inside a Pelican Storm Case, the Solar Sentinel 2400 is designed, assembled, and engineered in the USA using the best electronic components in the world. Our solar inverter generator will reliably operate literally anything you can plug into a standard 120vac outlet; such as:
Refrigerators/Freezers
Big Screen TVs
Smartphones
Computers/laptops
Electric motors & power tools
Microwaves
Blenders
Hair dryers
Coffee makers
CPAP machines
Stereos/speakers
And much more!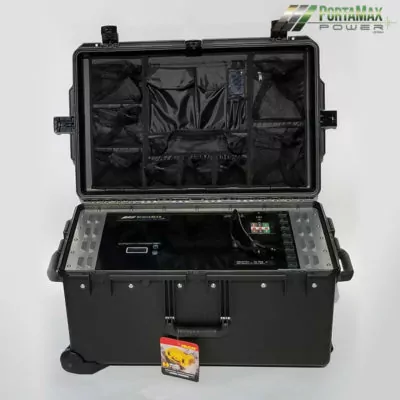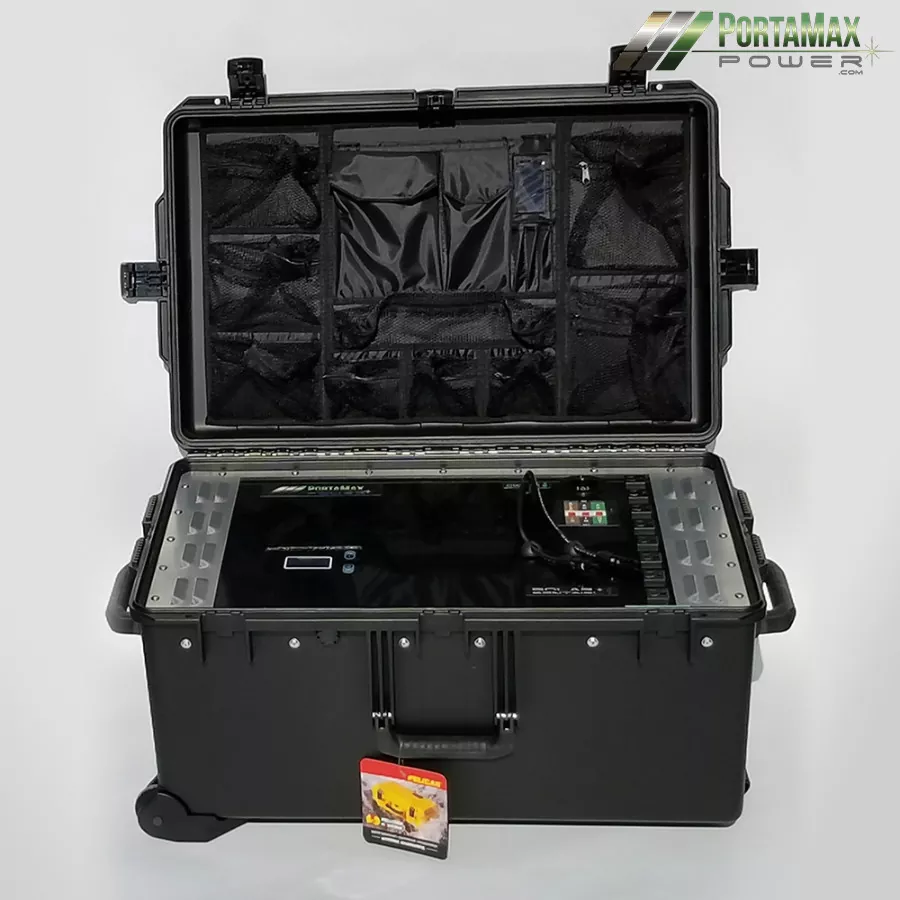 Sustainability: The Portable Solar Generator Industry's "Dirty Little Secret"
Why is Sustainability so important?  When comparing solar to gasoline generators, it's obvious the gasoline version generates power until you run out of gas.  With the sun, there's no running out.  While that's an important consideration when deciding between solar and gasoline generators, that's not the point we are trying to make.
For a solar generator to take full advantage of the sun's limitless energy, there are a couple of key factors you should consider when comparing one solar generator to another.   First, the battery must be large enough to handle your power requirements when there's no sun.  That means at night for sure, and ideally, the battery should have enough capacity when needed to supplement the solar panels during the daylight hours.  Second, for a solar generator to create maximum, day-in and day-out, sustainable power, the generator's solar capability is critical.   The battery capacity and solar panel capabilities must be correctly matched.  Simply put, if your solar panels cannot fully recharge your battery in less than a day, making ready for the next evening, while simultaneously powering your daytime energy needs, you have an unsustainable power supply.  Frankly, all you have is an over-priced battery backup.
This lack of true sustainability is the untold, dirty little secret in the portable solar generator industry.  While our competitor's largest units may have comparable battery storage capacity to the Solar Sentinel (most don't), their solar capabilities do not come close.  Their maximum solar capability cannot fully recharge the battery in a day, and often requires a week or more of full sun.  When the sun goes down, you're heading into the next evening relying on a battery with half power, quarter power, or less.  And don't be fooled by misleading specifications like a solar charging time range given in hours, say 6-24 hours.  The lower number is in a lab using multiple panels, the higher number is in the real world.   Also, 24 hours represents 24 hours of direct sunlight.  In sunny Florida, that's 5-6 hours a day, or closer to a week.  That's unsustainable.  For the folks at PortaMaxPower, that's not only unsustainable, it's unacceptable!
The Solar Sentinel 2400's high efficiency 990-watt solar array will quickly recharge it's 2400whr LiFePO4 battery, while in use, ensuring that you have the sustainable power you need, when you need it, day-in and day-out!  Also, be sure to ask them how long their battery lasts, the cost to replace it and if it's covered under their warranty. Check out the Solar Sentinel 2400 vs. The Competition comparison chart.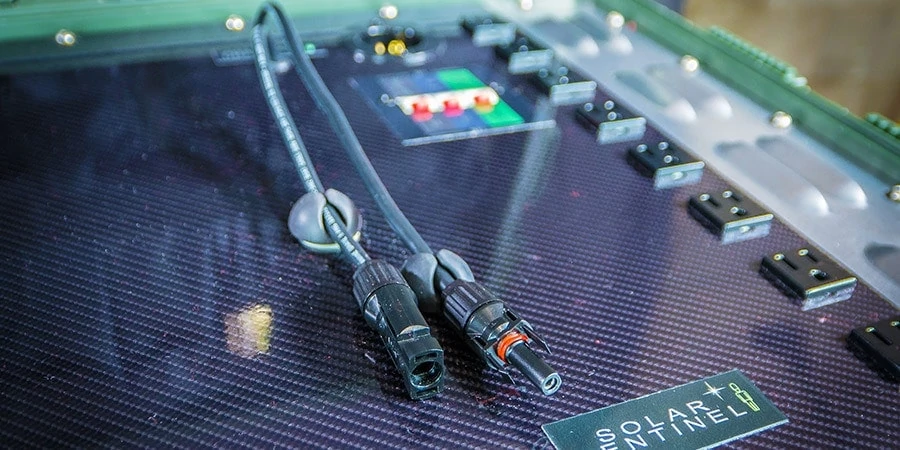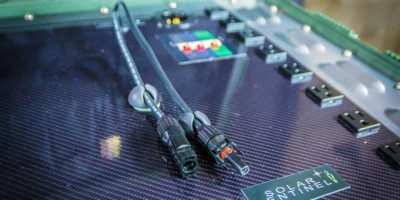 How it Works
The Solar Sentinel 2400 was created with several important factors in mind. In addition to providing sustainable solar power, it had to be rugged, watertight, easy to transport, and simple to operate. By combining LiFePO4 battery technology with lightweight, high-efficiency solar panels, the Solar Sentinel 2400 delivers optimum efficiency in solar power production, storage and supply – all integrated into one durable and easy to use package.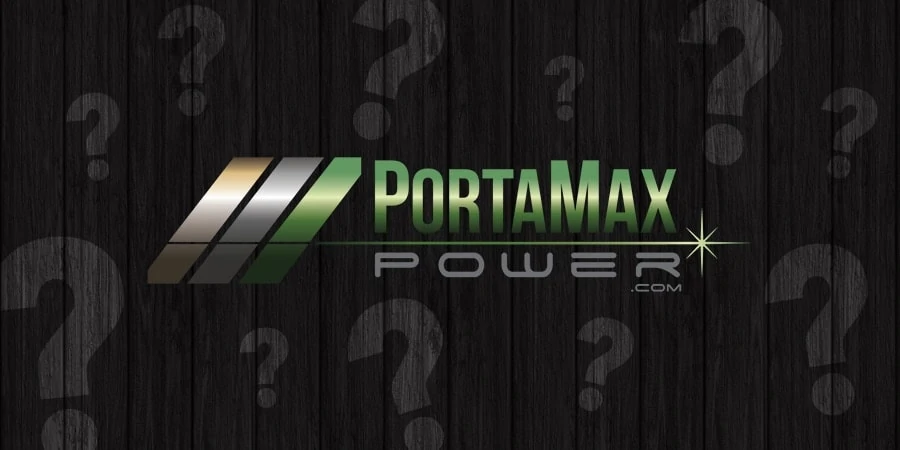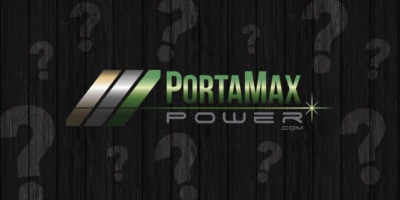 Questions?
At PortaMaxPower, we want to clear up any portable solar generator questions or confusion, before you buy. We know that many of you have questions about portable solar power and the Solar Sentinel 2400, so we've tried to answer as many of them as possible within this website and the ever growing FAQs page. Watch our videos or read our FAQs to learn more. And if you have additional questions, contact our Customer Support Team directly.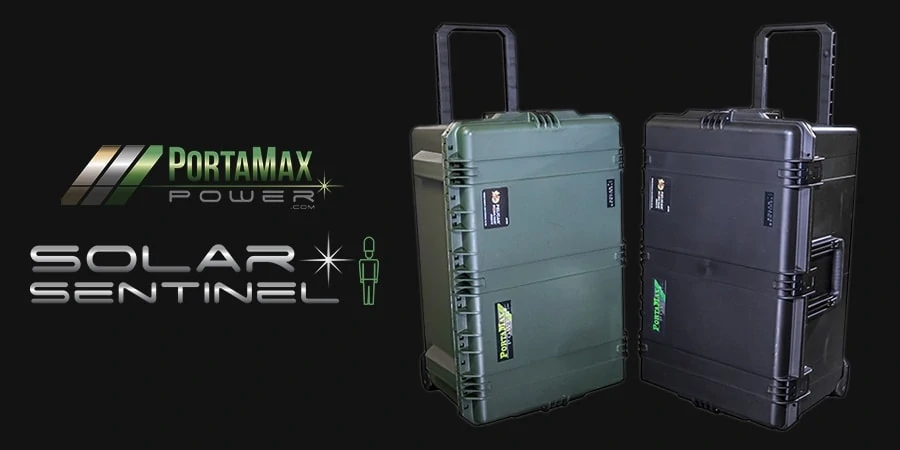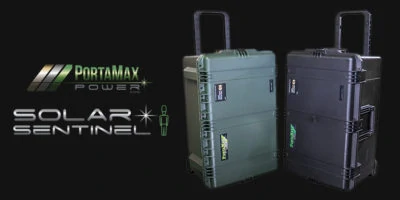 Our Pricing
If all you want is "cheap" portable power, there are other options out there – if you only consider the initial cost and are not concerned about reliability or the unspoken truth – Sustainability!  Potentially the highest cost – learning that the generator you purchased will not provide enough sustainable power when you need it most!  Check out The Solar Sentinel 2400 vs. The Competition for a quick comparison of performance, features and cost.